July 1 "goodbye Google Reader day"
after fretting and worrying and resisting change
it seems there are two good options
bloglovin
here is option two
feedly
each of these programs will find your existing Google Reader list
and transfer it over to the new reader of your choice
ta da.
done.
easy.
peasey.
what is peasey, anyway?
the beyond the reef blog has added new buttons
to make it easy peasey!!
feedly is my choice for a reader
on the computer, or a tablet
it is graphic and logical
and list oriented
which suits me just fine
it even lets me choose what typeface I would like
(and helvetica is one of them, so...cmmmon, it was a logical decision for me!!)
which suits me just fine, thank you!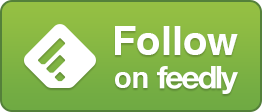 I hope you'll choose to continue reading
blog
(phew, now that was a lot of techtime stuff!!)